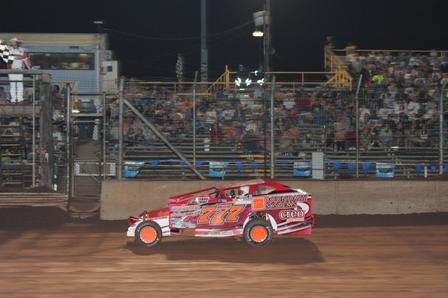 Kevin Bolland takes the checkered flag - StivasonPhotos.com

The Diehl Auto Group DIRTcar Northeast Big Block Modifieds rumbled onto the Action Track next with veteran Dean Pearson and Mike Turner on the front row. Pearson jumped out to an early lead, but Kevin Bolland was on the move! After starting seventh, Bolland found himself on the same hot seat Satterlee did. And true to form from the outside of row two, Bolland powered to the lead down the backstretch to lead lap three. All Time Modified wins leader Brian Swartzlander came to second two laps later and while he kept Bolland in sight, he was never really able to mount a serious challenge as Kevin Bolland won his second race of the season and 53rd of his prestigious career at Lernerville Speedway.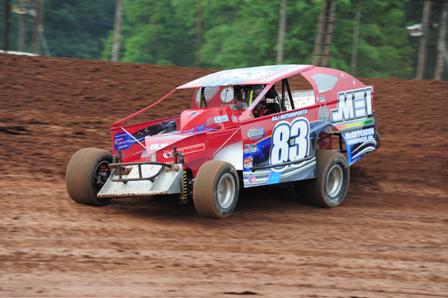 Brian Swartzlander workin' the turn - StivasonPhotos.com

Swartzlander chased Bolland the whole way to the checkered flag to finish second ahead of Jeremiah Shingledecker in third. This trio has pulled away from the pack in the Budweiser point standings with just five points separating the three of them. Shingledecker leads with 148, followed by Bolland with 144 and Swartzlander with 143.

Early leader Dean Pearson turned in his best finish of the season in fourth ahead of last week's feature winner Dave Murdick in fifth. Brad Rapp, Jeff Schaffer, Carl Murdick, Steve Feder and Jim Weller Jr. rounded out the Diehl top ten. Bolland and Shingledecker checkered National Guard Heat Races.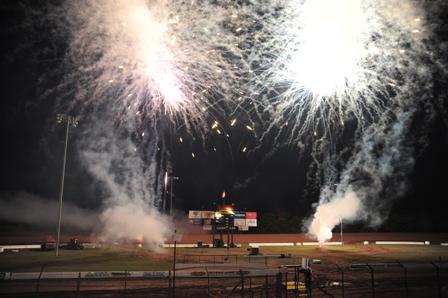 Extreme Pyrotechnics Fireworks - StivasonPhotos.com
Lernerville Speedway Press Release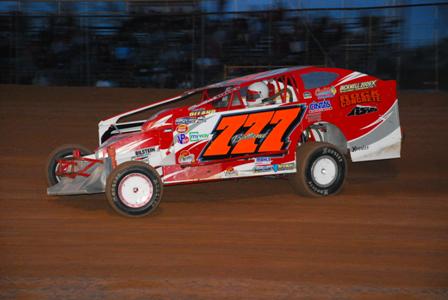 Stivason Photos


After the dust settled from an exciting DIRTcar Challenge Sprint Series feature won by Defending Track Champion Rod George, Kevin Bolland, Chub Frank and Bob Egley each visited Sheetz Victory Lane during the second Fast Friday of Fab Four Racing.
The Diehl Auto Group DIRTcar Big Block Modifieds feature rolled off with Steve Feder and Kevin Bolland on the front row. Bolland entered the event as the co-points leader along with Opening Night feature winner Brian Swartzlander. When the green flag waved, Bolland jumped out to a quick lead, while leadfooted Del Rougeux Jr. gave chase.
Despite Rougeux's best efforts and a few laps of three wide racing when Brian Swartzlander joined the leaders, Bolland led every lap to secure his 48th career feature win at Lernerville Speedway. In the process, Bolland took sole possession of the Budweiser Points lead.
The battles behind Bolland for positions two through five were extremely competitive. Rougeux spent most of the race in second place, save for a few laps mid-race when Brian Swartzlander challenged for the lead. However on lap 14, Swartzlander entered turn one a little too hot and jumped the cushion, allowing Bolland and Rougeux to pull away. Rougeux finished second ahead of Dave Murdick (third) and Defending Track Champion Jeremiah Shingledecker (fourth). Swartzlander recovered to score another top five finish and sits second in points, trailing Bolland by nine points. The ever-improving Mike Turner had a great run and scored a solid sixth place finish ahead of veterans Dean Pearson (seventh), Jim Weller (eighth) and Carl Murdick (ninth), while Mark Frankhouser rounded out the Diehl Top Ten. Heat races were checkered Bolland and Dave Murdick.